Henry I. Barclay, III, CPA
Managing Partner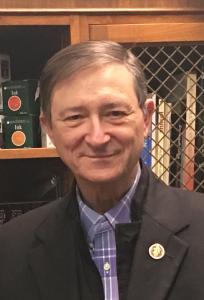 Phone
205-439-6520
Email:
Loading Email...
Henry is the managing partner of Lehmann, Ullman and Barclay LLP. The Firm has been involved in timber related services almost since its inception in 1912. He attended Tulane University and was graduated from the University of Alabama. Estate planning for business and timberland owners is an area of particular experience. Henry has a strong interest in minimizing estate and gift taxes and maintaining family wealth. He works with family businesses challenged with governance, succession and retirement planning (how to work at the family business and still have lunch together on Sunday). He is a frequent speaker and seminar leader on timber business and income and estate tax issues.
Henry is a President and a Board Member of the Forest Landowners Tax Council and is Treasurer and a Board Member of the Forest History Society. He is President and Board Member of The Full Life Ahead Foundation of Hope. He is a Board Member of Stuckey Timber Company and He is Past President and Board member of the Alabama Forest Owners' Association and contributes a periodic tax review for their newsletter. He is a member of the Forest Landowners' Association, the Alabama Forestry Council, the American Institute of Certified Public Accountants, the Alabama Society of Certified Public Accountants and its Birmingham Chapter, the Birmingham Estate Planning Council and the Birmingham Tax Forum.
Henry and his wife Judy (43 years) have two married sons who live in Birmingham. Ingram and Susan have a daughter Chandler (3) and Vaughn and Jamie have son David (4) and new son Matthew.